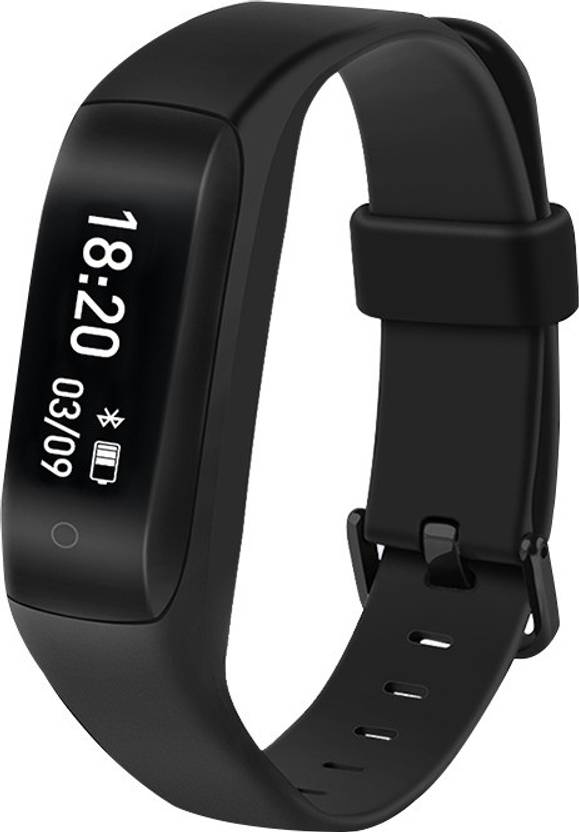 With a good brand value of Lenovo (I am a satisfied customer of their smartphone and tablet) and budget price tag (approx Rs. 1799 through phonepe-
Flipkart
offer) with one-year warranty I decided to give it a try (it looks way beautiful than Mi bands too, yet another reason). It came with heart rate sensor too, nifty! This is what happened:
This band (and most of the other smartbands) support no biking; so if you are planning to do some biking as part of your overall fitness schedule, this band is of no use.
HW01 lasts for a day with its heart rate continuous sensor (continuous doesn't mean full time, but one reading every 15 minutes).

PLUS, it works on bluetooth, so it drains out phone's battery quite fast. That would mean you are caught up with a dying phone and a dying smartband most of the days

. If you disable HR function of the band, it lasts for 2 days. (Compare this with Mi Band 2, which last for a week or so, but again, read the whole story; smartbands are inherently a bad buy, because it do not follow 'Occam's Razor' philosophy!)
HW01 boasts IP65 water resistant rating, which is actually a lie. Well, IP65 itself is only 'splash' resistance, you can't immerse or take a shower with it (but hey, I have been using my Casio G-shock for last 12 years, wearing during showers, swimming, and even at Antarctica. Nothing happened. So in 12 years, the technology went backwards? Unbelievable!) . What if you cant even use it? That exactly what has happened in my case. I used it for running and naturally, the band got some of my sweat droplets, but this band not simply stayed there, but

it IMBIBED all my sweat!

After each subsequent run, the problem aggravated till its touch controls got failed and randomly it started cycling through its options without even touching. It will not connect to my phone, forcing me to contact the company.
I called a Ghaziabad number that the box contained to register the complaint and to inquire about the details of the service centres. A lady picked up and said her father looks after the matter and gave me another number. This second number, a mobile number, when dialled, a person

claiming to be a Chartered Accountant answered and said he know neither HW01 nor smart-band and has nothing to do with the whole issue. CHEATED!

I contacted the Flipkart and insisted for a refund immediately, which flipkart denied citing their policy of 10-days window, which had already been elapsed in my situation.
I contacted Lenovo India and the reply I received is:.



| | |
| --- | --- |
| | Felix Bast |

---

Urgent: about lenovo smartband

---



Flipkart somehow arranged a conference call with the seller, and myself. Finally, the flipkart agreed to refund the product after the return, which is now completed and I got the full refund.
Beware of this HW01. The product is a duplicate, of course not of genuine Lenovo; a fraudulent sub standard stuff that drinks your sweat. Beware of

Lenovo Service Centre, FF 13, Mark Mall Sector 4B, Vasundhara, Ghaziabad UP 201012 Mobile 09990851230

which is not a Lenovo service centre at all!
Bottomline:
I will never trust Flipkart henceforth, and never try yet another smartband.
Smartbands, or activity sensors or smart watches...it all works with blue tooth and invariably drains your phone cell DRASTICALLY. It doesn't track your biking (cycling), so if you bike as part of the overall fitness programme, these bands are not for you. I have been using free app on my android Google Fit to track everything (it silently detect body movement and decide am I walking, running or biking!), and I will stick with Google Fit as of now :-) I am following
Occam's, Razor principle
. Why go for complicated solutions for the problem, if a simple solution exists?